Residential
Indoor/Outdoor
Decorative Stamping
Staining and Design
Patios, Walkways
Custom Concrete Fire Pits, Barbecues; and Outdoor Benches/Seating
Custom Concrete Counter Tops, Table Tops, and Sinks
Retaining Walls (Form, Custom and Allan Block)
Infinity Concrete specializes in concrete finish for your home. Whether you are building a new home, adding on or need to replace an existing concrete structure, we can do the job. Our expert crew works with you every step of the process to ensure complete satisfaction. Our crew will design, demolish, install and finish any concrete project. Some of our most common residential projects include patios, sidewalks, driveways, foundations, interior stained and polished floors, garages and fire pits.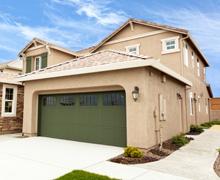 We also have the equipment and exceptional craftsmanship to enhance your new structure with custom decorative and stamped concrete. There are dozens of choices to choose from such as colors, stains, stamps and finishes. Because we specialize in custom projects, there are very little restrictions on what we can do! We can make your concrete dreams a reality.
Do you have an old or damaged concrete that you need removed and replaced with new concrete? We repair sidewalks and driveways quickly and remove any loose, removed or broken concrete from your property. You will come home to a new and clean driveway!
Give us a call today for a free estimate on your residential concrete project.
Commercial
Foundations
Curb and Gutter
Driveway Approach
Concrete Slabs
We always strive to be the best in our industry. We believe in building strong business relationships through open communication, honesty and quality work. We are proud to be a part of the San Luis Obispo community and take great pride in servicing our residents and businesses. Our approach to commercial business is to construct with expert craftsmanship, timely work, safety, strict project management and attention to detail.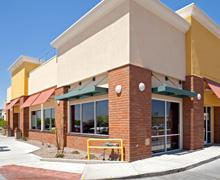 Infinity concrete is your complete concrete service provider for all your commercial and industrial needs. We have the technology and equipment to complete interior or exterior jobs of any size. Whether you are looking for a beautiful entryway to your new building, a durable flooring for your factory or a complete remodel of your existing structure, our crew will get the job done.
Custom colored and finished concrete coatings have become a very popular choice for businesses today. This low cost flooring is effortless to maintain, extremely durable and looks amazing! This reasonable investment is a great way to give a business a new look that is very professional and functional. We have a huge variety of colors and finishes to choose from!
Contact us today to see what we can do for you!